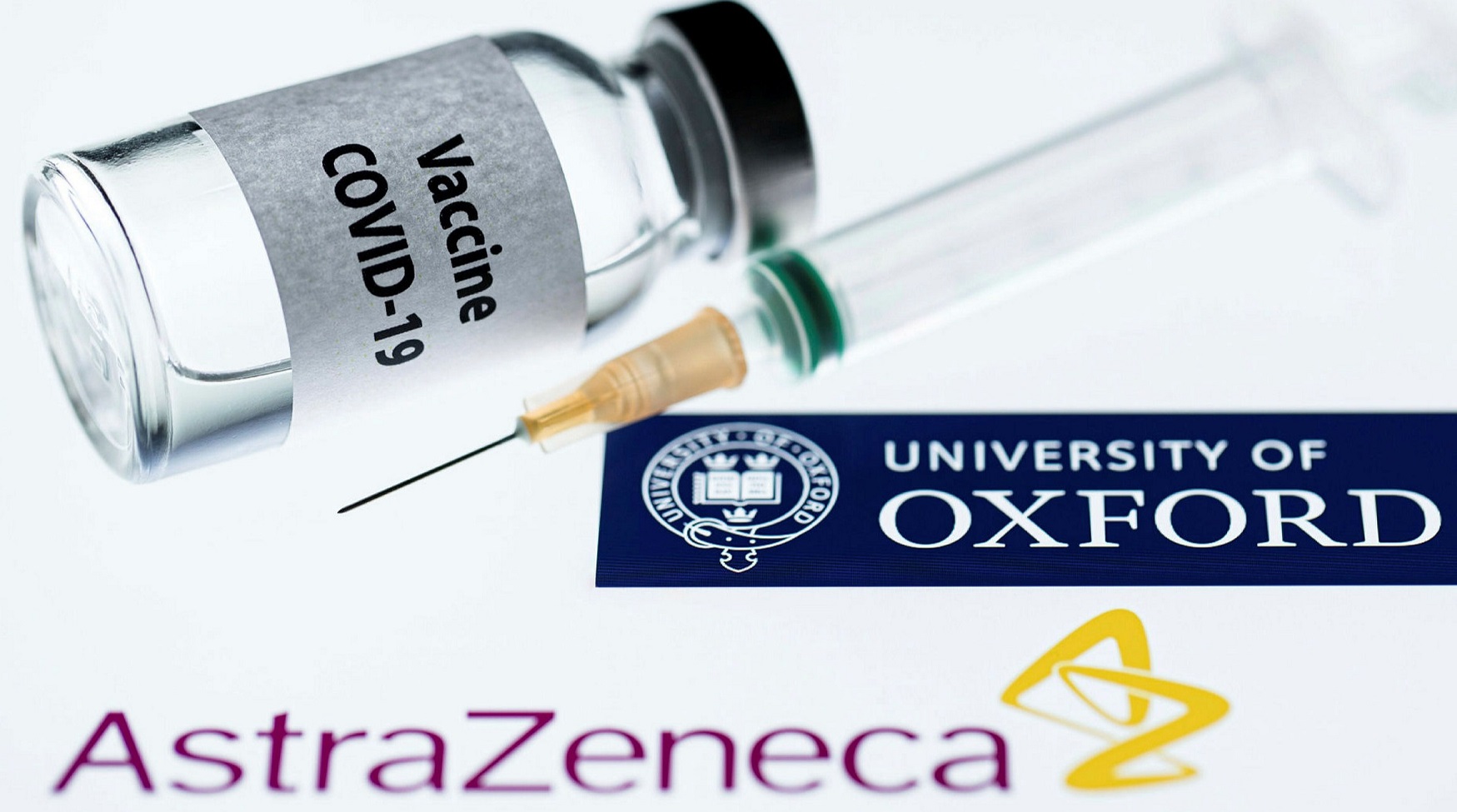 Patients Vaccinated
Week Beginning 22/02/21
Dyfi Valley Health – COVID Vaccinations
The following webpage has been created to give you useful information on the COVID-19 vaccine procedure at Dyfi Valley Health. This webpage was correct on the date of publish (19/01/21).
 The Overview
On Friday 29th January 2021, Dyfi Valley Health will begin supporting Powys Teaching Health Board (PTHB) by vaccinating patients with the Oxford/Astrazeneca COVID-19 vaccine.
Each Friday afternoon from 13:00 to 18:30 we will be running a COVID-19 Vaccine Clinics. Although we will have an on-call GP, we will be running a limited clinical service during this time. Dispensary and admin aspects of Dyfi Valley Health will continue as normal.
Each week we are told by Powys Teaching Health Board how many vaccines are available to us and which cohort on the Priority List we are vaccinating. See the Priority List below: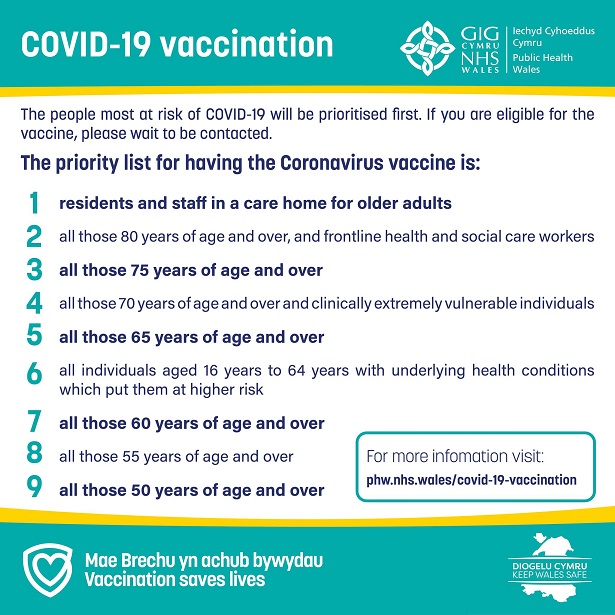 At the beginning of each priority cohort cycle, Powys Teaching Health Board will give us a list of names of our registered patients that form this priority cohort (ONLY THOSE NAMES ON THIS LIST WILL BE ELIGIBLE FOR A VACCINE AT THIS TIME). We will then attempt to book them into a vaccination appointment.
We are currently vaccinating the following cohort:
Current Cohort Cycle
Week beginning 15/02/2021
What To Expect On The Day
When you arrive at your time, make your way into the main surgery entrance. Here you will be signed in.
When a seat is free, you will be advised to sit in the waiting room.
Once a clinician is free, they will collect you and take you to their clinic room.
You will prove your ID before being vaccinated.
You will then leave the Practice. We ask that you do not drive for at least 15 minutes afterward.
DUE TO LIMITED SPACE PLEASE DO NOT DRIVE TO THE SURGERY IF YOU CAN AVOID DOING SO.
If you have a COVID-19 vaccine appointment you will be asked to come between a certain time. We ask that you:
Come at your allotted time
Bring a form of ID
Bring and wear a face mask
Do not come to the surgery if you have COVID-19 symptoms
Do not bring excess bags or coats
Always observe social distancing
Always be polite to fellow patients & staff
Criminals are using the COVID-19 vaccine to target you. Be aware of scams via text message and email. If you're ever unsure, please call us on 01654 702 224. Remember, the NHS will:
NEVER ask for payment – the vaccine is free
NEVER ask for your bank details
NEVER arrive unannounced at your home to vaccinate
NEVER ask you to prove your identity by sending copies of personal documents such as passports.
WE CAN ONLY OFFER THE VACCINE TO THOSE WHOSE NAME IS ON THE LIST GIVEN TO US BY POWYS TEACHING HEALTH BOARD
Dyfi Valley Health is committed to providing its community with the best possible health care.
© 2021 Dyfi Valley Health